Canterbury Kiwi Summer Breaks
Peppers Clearwater Resort Christchurch - 4.5 Stars
Just 7 minutes from Christchurch airport, Peppers Clearwater Resort is for those who desire a classic New Zealand outdoor landscape with the convenience of a vibrant city nearby. This Christchurch accommodation epitomises the Canterbury region, and is set within beautiful grounds overlooking the clear, shimmering Lake Kaikainui. Should you choose to stay with us, you have the accommodation options of spacious Lakeside Villas and Terrace Apartments which are beautifully appointed.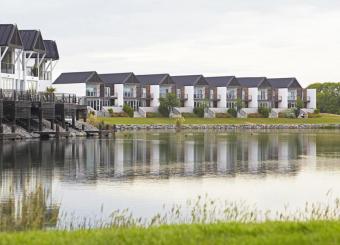 | | | |
| --- | --- | --- |
| Lakeview Rom (3 nights) | Twin | Extra Night |
| 01 Dec 20 - 31 Jan 21 | $349 | $116 |
Notes: Blackout dates may apply.
Peppers Bluewater Resort Lake Tekapo - 4.5 Stars
Peppers Bluewater Resort, Lake Tekapo, is the latest glimmering spectacle on New Zealand's South Island. - Surrounded by the spectacular landscapes of the Southern Alps, Lake Tekapo is the largest and highest glacial lake in New Zealand. Peppers Bluewater Resort is located on State Highway 8, a scenic two- and-a-half hour drive from both Christchurch and Queenstown. - The Mount Cook and Mackenzie District is a burgeoning tourist destination, and with its jewel, Lake Tekapo, at its heart, is the perfect base from which to explore the natural wonders of the Mackenzie Basin.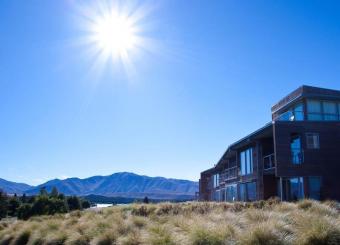 | | | |
| --- | --- | --- |
| Deluxe Hotel Room (3 nights) | Twin | Extra Night |
| 01 Dec 20 - 31 Jan 21 | $369 | $123 |
Notes: Blackout dates may apply
Kaikoura Gateway Motor Lodge - 4 Stars
Kaikoura's Gateway Motor Lodge is just a few minutes walk from the charming seaside town of Kaikoura, a busy eco-tourism venture hub, and thriving rural community. There is also a solar heated swimming pool, outdoor spa pool, sauna, barbeque and playground adjacent to the Motor Lodge. We have sourced the best beds, furniture and appliances to guarantee that your stay with us is the best possible experience. Designated non-smoking units and high speed wireless internet are available on request.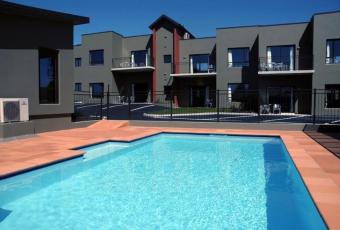 | | | |
| --- | --- | --- |
| Studio Room (3 nights) | Twin | Extra Night |
| 01 Dec 20 - 07 Feb 21 | $399 | $133 |
Notes: Blackout dates may apply.
Extras
Sightseeing
Slide & Soak Combo
LAKE TEKAPO
Dare to ride New Zealand's largest inflatable water slide! Tekapo Springs is the first location outside of the USA to have this attraction. This amazing waterslide is 11 metres high, 53 metres long and 24 metres wide. It will be positioned on the outdoor rink at Tekapo Springs during the summer months. The TRIPPO has three chutes providing hours of fun for the whole family. A great way to enjoy the long summer days! Following your TRIPPO experience, enjoy a dip in the Hot Pools with three adjoining main hot pools and 2 cooler pools with kids aqua play area all over looking stunning Lake Tekapo and the Two Thumb Mountain Range. Pool temperatures range from twenty eight to thirty nine degrees celsius. The pools have fountain, jets and benched seating around the edges so you can sit back, relax and soak.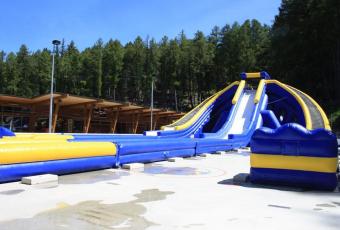 | | | |
| --- | --- | --- |
| Date | Adult | Child |
| 01 Dec 20 - 07 Feb 21 | $49 | $33 |
Inclusions: Trippo waterslide and hot pools
Kaikoura Whale Watch Tour
Every Whale Watch tour is a unique experience and the sightings vary. Giant Sperm Whales are the stars of the show and year-round residents. A typical Whale Watch tour may encounter New Zealand Fur Seals, pods of Dusky Dolphins and the endangered Wandering Albatross. Depending on the season you may also see migrating Humpback Whales, Blue Whales and Southern Right Whales.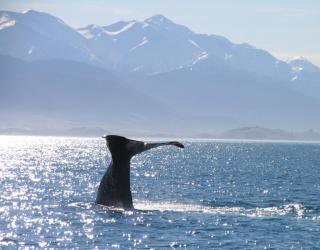 | | | |
| --- | --- | --- |
| Date | Adult | Child |
| 01 Dec 20 - 07 Feb 21 | $150 | $60 |
Inclusions: Whale Watch boat tour
Akaroa Harbour Nature Cruise
DEPARTS AKAROA
The historic French village of Akaroa is 90 minutes drive from Christchurch. Here you can cruise around an extinct volcanic crater. Experience majestic scenery and stunning wildlife on daily Black Cat harbour cruises. You'll see the rare, native dolphin - the Hector's or New Zealand Dolphin. There's also the chance to spot the world's smallest penguin, the White Flippered Little Blue Penguin, Fur Seals and other sea birds. Other cruise highlights are a working salmon farm, Cathedral Cave and signs of Akaroa's fascinating past including early Maori, French and British settlements.
| | | |
| --- | --- | --- |
| Date | Adult | Child |
| 01 Dec 20 - 07 Feb 21 | $95 | $40 |
Inclusions: 2 hours exploring the harbour of Akaroa, full commentary from the skipper, entertaining you with stories from the past and points of interest, free tea/coffee, free post card
Travel Dates:

1 Dec 2020 - 7 Feb 2021
*per person, twin share